Two days before his 35th birthday, Aledo High School graduate Paul Kim was killed in action in the War in Ukraine.
According to "Spravdi," the Ukrainian Centre for Strategic Communication, Kim died while helping to liberate the Mykolaiv region in Southern Ukraine.
Kim served for 12 years in the United States Army, rising from the rank of private to the rank of captain, and was eventually assigned to the 82nd Airborne Division where he served in Iraq.
When the War in Ukraine started, Kim felt compelled to help out in any way he could, and decided to join the International Legion for the Defense of Ukraine in August.
He was killed in action on Oct. 5 and laid to rest Nov. 4 at the Dallas-Fort Worth National Cemetery.
Kim was described by a fellow officer as "an intelligent, inquisitive and scholarly soldier, and before enlisting in the legion visited as many of the historical sights in Ukraine as the war would allow."
The same soldier, who wishes to remain anonymous, said Kim's last measure of fortitude needs to be recognized and honored.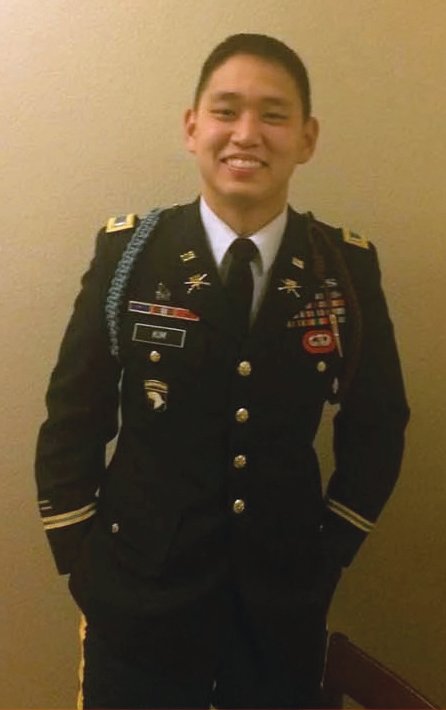 "Captain Kim died a hero, defending his democratic beliefs and the right of Ukraine to live freely," the soldier said. "He felt the fight against Russian imperialism in Ukraine was a greater fight for the entire free world and the values it holds dear."
But before Kim ever entered the armed forces, he was a student in the Aledo School District where he was known for having a keen interest in history.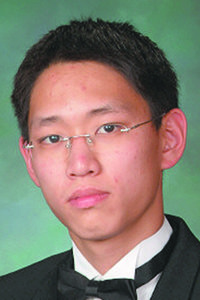 Kim graduated from AHS in 2006 and joined the army right out of high school.
"I was coach of the social studies academic team, and that year, the team he was on won state," Randal McKinney said. "He was a good kid. He was soft-spoken, and everybody seemed to like him."
A former government teacher at Aledo High School, McKinney said he had Kim in class and on his academic team, and said, even then, he had a strong desire to serve others.
"He was a smart kid," McKinney said. "It kind of surprised me that he did not go to college right out of high school. He enlisted in the army. He was excited about joining the military. He had gone that spring to some type of military training over spring break. He wanted to serve."
Kim eventually did go on to graduate from the University of Oklahoma, and was a big OU football fan.
He was deployed to Iraq for 11 months between 2007 and 2008, and McKinney said he now has a mission of his own — to make sure that people never forget Kim or his sacrifice.
The Hudson Oaks man said he is not sure how, but he would like to find a way to honor Kim and to commemorate his courage and devotion.
"I just think he should be remembered," McKinney said. "I know there is a policy of not naming buildings for fallen soldiers now because there have been so many, so I am not sure where that leaves me, but there has to be something we can do. I thought about a scholarship, but I don't have the money for that, and I don't know where the funds for a scholarship would come from. It seems like it would require a continual fundraising type of thing to make it worthwhile."
McKinney said he has been researching various ways to honor Kim's service.
"I would just like to get his story out there," McKinney said. "There are philanthropists and just a lot of good people in the Aledo area. I don't know what options are out there. I just think he should be recognized. I knew him personally, and he was a good kid. He wasn't a football hero, but he was strong in academics and he served his country."
McKinney, who taught in the Aledo ISD for 32 years, said he is committed to get something done for his former student, but could also use some help.