As a part of the Aledo ISD's character education program - the Positivity Project or P2 - the district each school board meeting recognizes Aledo Bearcats of Character, honoring the good character on display by students across the district. In September, Aledo ISD Trustees recognized Bearcats of Character for Curiosity!
P2 says that someone displaying curiosity likes to explore and discover. And that curiosity is an important character strength because curious individuals are more likely to ask questions and try new things, which is how we all learn and grow. At its core, curiosity is a form of courage because everyone is naturally curious, but not everyone is willing to experience it and share their curiosity.
Aledo High School: Paul Mulenga, 12th grade
"Paul has an incredible gift of compassion and consideration for humanity. He is the voice for all students. Paul has empathy and connection and is inquisitive, especially when understanding things from other perspectives. Paul seeks out opportunities to open new doors not only for himself but also for others. He actively serves Aledo High School in many ways. Perhaps the greatest is his service to others. Paul will actively go out of his way to brighten someone's day, even someone he doesn't personally know. He is witty, driven, and has the gift of connection. He is an incredible asset to our Aledo community!"
Aledo Learning Center: Angel Morales Bays, 11th grade
"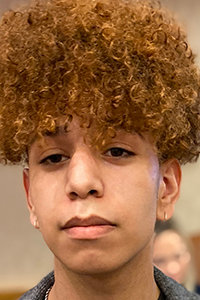 Angel has come into this school year ready to learn! He asksquestions about course content and has a desire to dig deeper into whatever he's learning that day. Ms. Fernandez, Angel's science teacher, was reminded of him during the P2 lesson when curiosity was defined as "a gateway to knowledge." She said that Angel's eagerness for growing and learning as a student and a person is evident each day in her classroom."
Daniel Ninth Grade: Lincoln Durnil, 9th grade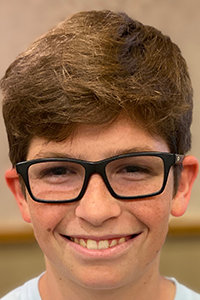 "Curiosity" is often defined as "a strong desire to know or learn something." Curious people are often described as inquisitive, quizzical, and questioning. Lincoln Durnil displays these traits, along with many more. Even though the year has just gotten started, Lincoln has asked the "Why" behind everything we have done in class. He is always positive and brings a sense of curiosity to class every day. Recently, in an advisory, we discussed the definition and importance of curiosity which describes Lincoln's attitude and character."
Aledo Middle School: Dean Timmerman, 8th grade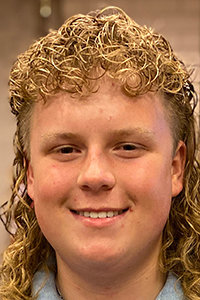 "Dean Timmerman is a natural born leader, but also exhibits exceptional curiosity. Last week, students were offered the opportunity to visit the website www.freerice.com. We discussed how this website donates grains of rice for each question answered correctly and the impact that can have on impoverished families on a global scale. Immediately, Dean began brainstorming and questioning how he could make this a widespread social activity for Aledo ISD – from parties to Free Rice Fridays. The ability to use his curiosity to think beyond himself should be recognized and modeled."
McAnally Middle School: Nicholas DeLuca, 6th grade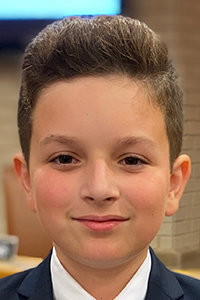 "Nicholas is a 6th grade student at McAnally this year. He has been involved in all activities and meetings so far this year! He attended McCat Camp, Bearcat Nation 101, McAnally Mingle, the beginning of the year band meeting and theater meeting. His teachers share that he is inquisitive and engaged in every class. We are so excited to have Nicholas at MMS this year and appreciate his enthusiasm and curiosity for learning and being involved."
Annetta Elementary School: Brody Kyle, 4th grade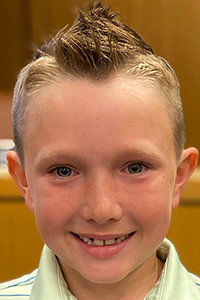 "Brody's classroom teacher, Mrs. Chasteen, says "Brody is curious about how and why things work, and when he finds this out, he is the ultimate supporter! Brody loves helping others that are curious to understand also! Brody is curiously amazing!"
Coder Elementary School: Addison Kemp, 2nd grade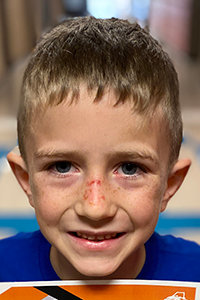 "All of Addison's teachers agree that he is quick to ask why. It doesn't matter if it's why the sky is blue or why we stand in a line at school. He's keenly interested in knowing more about everything."
McCall Elementary School: Oliver Lyle, 1st grade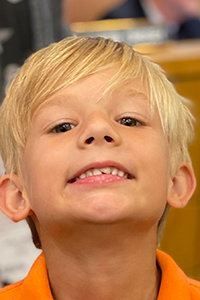 "Oliver's curiosity at school helps to make him a wonderful learner! He is constantly engaged in his learning and lessons and inspires our whole class to get curious about the world! His attitude toward learning and his drive to learn as much as he can is infectious!"
Stuard Elementary School: Henry Bitler, 2nd grade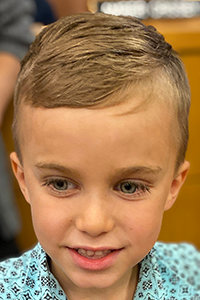 "Henry is a very inquisitive student who is always thinking of questions to extend learning. His thirst for knowledge is a beautiful thing and I hope that he carries it with him for life!"
Vandagriff Elementary School: Hadley Felczak, Kindergarten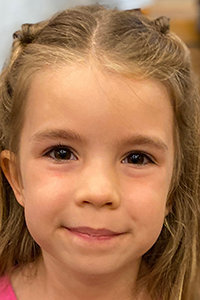 "Hadley is always asking about how many different ways a task can be done. She enjoys trying to figure out the different ways to achieve something. She is not afraid to ask the "why" and "how" when asked to work on projects or skills. her curiosity of learning new things inspires others to ask questions and to get the most out of the learning experience."
Walsh Elementary School: Nolan Crenshaw, 3rd Grade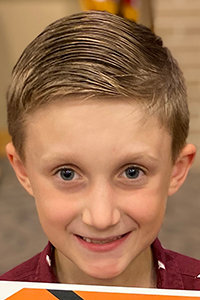 "Nolan is a shining example of the character trait, curiosity. Nolan is excited for new opportunities to learn, not only about the world around him, but about his classmates too. He leads discussions with questions that ask "why" and "how" and has a natural desire to build knowledge. His excitement for learning brings an abundance of positive energy to our classroom community!"